Mills dismissed from Georgia Tech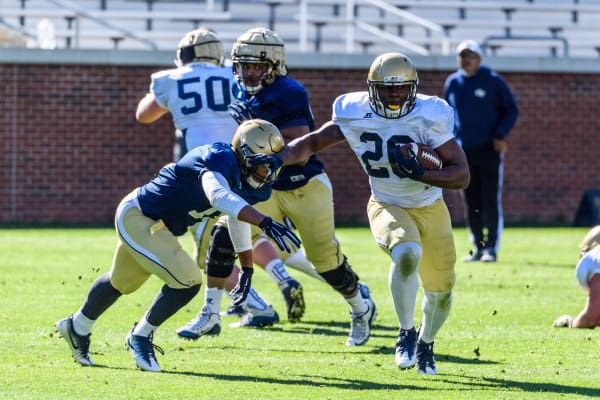 Star Georgia Tech B-back Dedrick Mills has been dismissed from the Jackets program according to a statement released by the school on Friday afternoon by Sports Information Director Mike Flynn.
Sophomore B-back Dedrick Mills was dismissed from Georgia Tech's football program on Friday for a violation of Georgia Tech athletics department rules.
Mills ran for 771 yards last season in 9 games and was picked as a preseason All-ACC running back by the media in Charlotte earlier this year. True freshman Jerry Howard, sophomore Quaide Wemierskirch and sophomore KirVonte Benson are battling for the back up spot while freshman Jordan Ponchez-Mason has been working at both B-back and A-back.