Emerging forward Robbie Beran schedules three official visits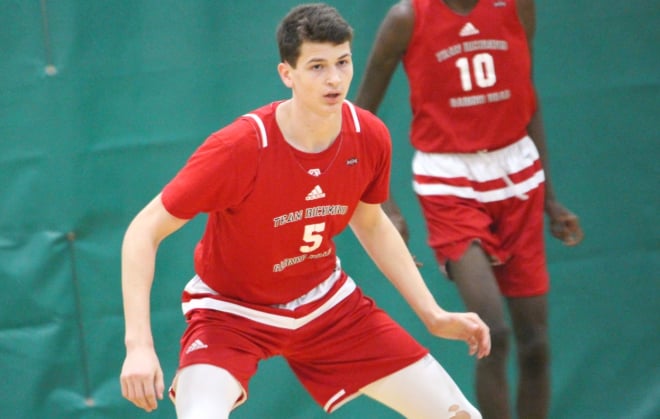 Robbie Beran burst onto the scene this summer and left the month of July as arguably one its top breakout performers. After receiving over 25 high-major scholarship offers within the past 60 days, Beran is working towards a final list but, in the meantime, has scheduled his first three official visits.
Having taken unofficial visits to Boston College, Wisconsin, Northwestern and Virginia Tech within the past three months, Beran will spend his first official visit on Georgia Tech this weekend. Next weekend, on September 6, Beran will visit Kansas State. His third and final official visit of the month will be given to Boston College, a program that hosted Beran for an unofficial visit in June, on the weekend of September 28.
Expected to be found within the next Rivals150, Beran captivated college coaches throughout the three evaluation periods last month thanks to his vast abilities in the frontcourt. Having grown over three inches since last year and rounding out his skillset, the Richmond native has drawn interest and offers from some of the best as his most recent offers have come from Maryland and Louisville.
Beran is a versatile and talented forward prospect that can play in a variety of lineups. He is an underrated athlete that can shoot, pass, rebound and even run an offense as a point-forward type whenever the time is provided.
Look for Beran to produce a cut list in the coming weeks but with official visits already set for Georgia Tech, Kansas State and Boston College, expect for the three to be among his finalists. A signing in the fall was expected prior to his emergence this summer but it does look as if that could still be the plan for the summer break out that is Robbie Beran.