Kyler Edwards busy with visits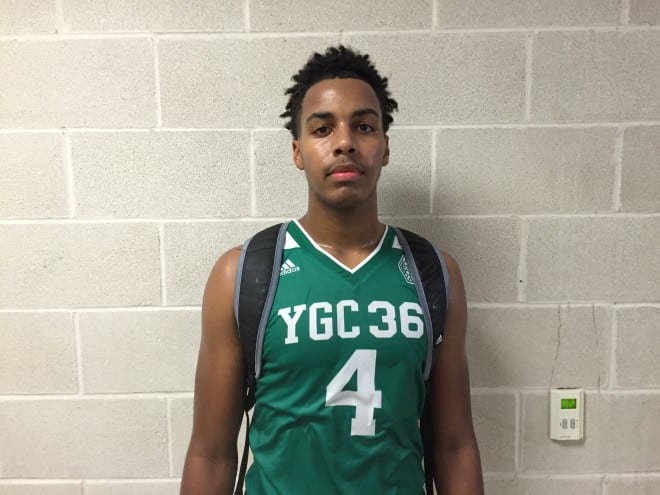 If there was a contest going on between prospects in the 2018 class to see who can take the most unofficial visits, Kyler Edwards would be doing pretty well. He managed to step foot on eight different campuses in four different states.
The No. 135 player in the 2018 Rivals150 started the month with visits to Houston, Oklahoma, SMU, Texas and Texas A&M. While on vacation with his family in Georgia, he snuck in trips to Clemson, Georgia and Georgia Tech.
IN HIS OWN WORDS
Edwards broke down five of the eight unofficial visits he took during June.
Clemson: "Their head coach (Brad Brownell) wasn't there because he was out of town on vacation, but the assistant coach took me around. It was nice. Their campus is super big and everything is really nice."
Georgia: "The whole coaching staff went around with me, so it felt like they really liked me. We went around the whole campus. I liked it. They talked about how I play and how they like how I'm aggressive."
Georgia Tech: "It was good. They showed me around campus and talked about their academics. They had a camp going on. It was pretty cool."
Houston: "It was good because I've been talking to coach (Kelvin) Sampson for a long time. It was just nice to go down there. I know some of the players on the team."
SMU: "I like their program a lot. Coach (Tim) Jankovich is doing a good job over there. He's got a lot of nice pieces on the roster."
WHAT'S NEXT?
Edwards said he's done with unofficial visits and is now shifting his focus to having a great month of July in front of college coaches. After playing with YGC36 on the adidas circuit in the spring, he'll be switching over to Team Boost to finish up travel season. Once July is over, Edwards will likely take some official visits and he said he's aiming for a decision by the end of August or early September.
RIVALS' REACTION
Edwards maintains he's open to all the schools involved in his recruitment at this point. Houston and SMU have probably been the most consistent schools in pursuit of the Texas native. Georgia Tech has also been in the picture for a few months now. How July goes will likely play a big role in how the rest of Edwards' recruitment plays out.