BREAKING: 2020 C Saba Gigiberia commits to Georgia Tech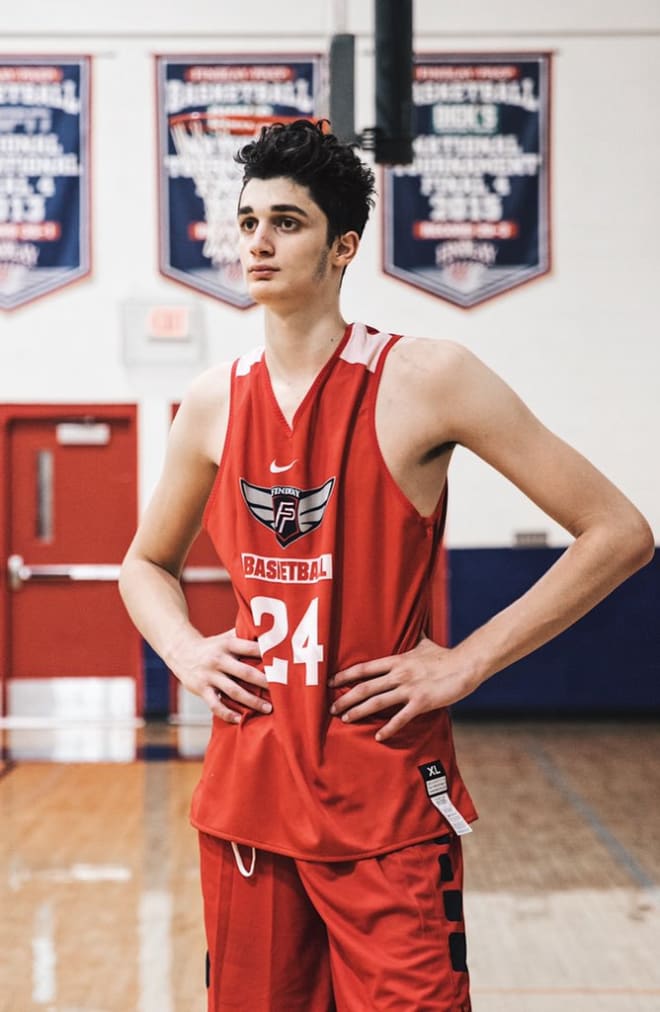 With the departure of James Banks after the 2019-2020 season, a big emphasis for Georgia Tech in the 2020 class was adding a big-man for the future. On Monday, they did just that by adding 7-foot, 235-pound center Saba Gigiberia from Napa, California.
Gigiberia's school coach, Joey Fuca, discussed the four-star center's attributes with Rivals.com. "Saba is a skilled post," he said. "He has the ability to step out on the perimeter in the pick and pop. He is a high-level passer with a great basketball IQ. He will be a great fit at Georgia Tech."
Gigiberia has seen his recruitment blow up in recent months, but felt comfortable pledging to the Jackets after a string of visits to the likes of Vanderbilt and TCU. The Republic of Georgia native committed to Georgia Tech over offers from Boise State, Illinois, USC, Washington State, Vanderbilt, TCU, and UNLV.
Gigiberia was once expected to wait until the spring to make a decision, but has since made it clear that he will be signing during the early signing period which begins on November 13th. He took to twitter to announce his decision.
Gigiberia is widely considered to be a big sleeper in the 2020 class who has not seen the attention he may deserve due to his lack of experience in the United States.
In his first season at Findlay Prep, Gigiberia recorded 5 points and 3 assists per game in 18 total contests. He made 37 of his 62 attempts from the field and 7 of 14 from beyond the arc.
According to Rivals, Gigiberia is the 102nd best player in the 2020 class and the 14th best center. He was recently named one of the top remaining centers in the class by Rivals analyst Eric Bossi.
In a recent interview with David Sisk of VandySports.com, Gigiberia had this to say about the evolution of his game:
"All of my videos are from one or two years ago. Since then my game has really changed. My shot got much better. I've been working on it a lot. My coach and my team at Prolific let me shoot. When coach sees that I can knock down shots they are going to let me shoot it. My shot has changed. I move much better than two years ago. Whenever I came to the U.S. I had a weight coach and a conditioning coach so it got better and better. I'm trying to be ready for college."
Gigiberia is the third commitment for Josh Pastner and Co. in the 2020 class, joining forward Jordan Meka and guard Tristan Maxwell.